Alzheimer's Support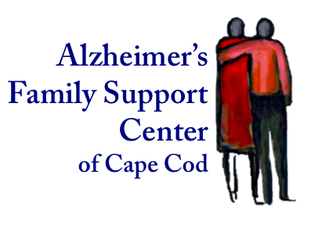 Alzheimer's Family Support Center of Cape Cod
2095 Main Street
Brewster, MA 02631
(508) 896-5170
alzheimerscapecod@gmail.com

Hope Dementia & Alzheimer's Services
765 Attucks Lane
Hyannis, MA 02601
Ph: 508.775.5656
Dedicated to providing supportive and capacity-building services to individuals in our region who are affected by Alzheimer's disease or a related dementia and the families & professionals who care for them.
Hope Dementia & Alzheimer's Services is 100% locally funded and operated, serving exclusively those effected by Alzheimer's disease and other dementias on Cape Cod, Martha's Vineyard, and Nantucket. We are dedicated to support and education, information and referrals to local services, family support, and respite grants for family caregivers.
Serving the Cape & Islands since 1984
Greg O'Brien – Cape Cod's Own
onpluto.org
CCT
---
Other Alzheimer's Resources and Websites
Living With Alzheimer's – Film Project
This is a wonderful site. Very touching, very moving, and very educational.  A must visit site for those dealing with and wanting to know more about alzheimer's, all told thru storytelling.
(There are several films there about Brewster's own Greg O'Brien)

HBO – The Alzheimer's Project – Caregivers
 Caregivers is a collection of five portraits, each of which highlights the sacrifices and successes made by people experiencing their loved one's gradual descent into dementia.