CapeCodSeniors.org
Senior Care and Elder Resources for all of Cape Cod &  The Islands
Our hope is to inform and to make your search for needed elder services on Cape Cod & the Islands a little easier – to make important resources and concerns available to you from one single location.
Health Care – Home Care – Legal Care – Activities – Real Estate  –  State and Local
ALL AREAS THAT IMPACT AND AFFECT OUR SENIORS
Our site will always be "a work in progress" changing and growing – so please keep checking for updates and additions.
Browse CapeCodSeniors.org website, and discover the wide array of help and services available in our area.
Health Care Facilities including Assisted Living and Nursing Homes – and be sure to explore the Report Card Database for their ratings.
The Cape's Senior Centers (or Councils on Aging – COA's) offer a wide variety of services – be sure to check them out – 3 of Cape Cod's Primary Resources are listed below.
Also listed are State and  National  sites as well

Elder Services of Cape Cod & the Islands
See their video below (right)
68 Route 134, South Dennis, MA 02660
Phone: 508-394-4630 or 800-244-4630
Elder Abuse Hotline after hours & weekends 800-922-2275
Website: www.escci.org
Hours: 8 a.m. to 5 p.m. Monday through Friday
Mission: To promote the welfare, enhance the quality of life, and maintain the dignity of elders in Barnstable, Dukes and Nantucket counties. Through its four offices and sixteen meal sites, Elder Services acts as a central source for information and referral, as an advocate, collaborator and catalyst, as a coordinator of services and care, as an educator and as a provider of direct services.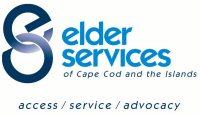 SERVICES
INFORMATION AND REFERRAL
A central source of information on all services available to older adults on Cape Cod and the Islands as well as the entry point for referrals to Elder Services many programs.
These include:
Home Care Program
Nutrition Programs
Long Term Care Screening
Protective Services Program
Family Caregiver Support Program
Mature Workers Program
Long Term Care Ombudsman Program
Money Management Program
Senior Service Corps
Volunteer Resource Center
S.H.I.N.E.
Regional SHINE Program Manager – Cape Cod & Islands
3195 Main St, PO Box 427
Barnstable, MA. 02630
e-mail: scurtis@barnstablecounty.org
Tel. 508/375-6762
Fax 508/362-0290
Every COA (Council on Aging) will also have SHINE counselors available as well – you can call your local Senior Center to schedule an appointment.
The SHINE Program – In business since 1985
Free Medicare counseling service for new and current Medicare beneficiaries.
We explain options available and we assist with enrollments
Cape Cod Senior Care and Elder Resources
Assisted Living, Nursing Homes, Retirement, Health Care and Services for the Cape and Islands