Retirement Communities and Independent Living
Ready to move into a retirement community?
For Seniors wishing to live independently in a community setting with others.
Heatherwood at Kings Way
Route 6A
Yarmouthport, MA 02675
508-362-4400
800-852 -0365
Mayflower Place Retirement Community
579 Buck Island Road
West Yarmouth, MA. 02673-3200
508-790-0200
800-245-8389

 

Thirwood Place
237 North Main Street
South Yarmouth, MA. 02664
508-398-8006

 

Northside Village
11 Antonelli Circle (Off Route 6A)
Dennis, MA 02638
508-385-3535

 

Cape Cod Senior Residences
Independent & Assisted Living
100 Dr. Julius Kelley Lane
Bourne, MA 02559
Phone: 508-564-4474
Fax: 508-564-4574

 

Seashore Point
100 Alden Street
Provincetown, MA 02657
Tel. 508-487-0771

WISE Living, LLC
P.O. Box 785
Chatham, MA 02633
508-945-5291
800-529-5291 

Dillingham Place Condominiums
110 Dillingham Avenue
Falmouth, MA 02540
(508) 274-6176

 

Orleans Retirement Center
60 Daley Terrrace
Orleans, MA 02653
(508) 255-2328

 

Southport Retirement Community
23 Southport Dr
Mashpee, MA 02649
Phone:(800) 840-7775

 

The Residences at Stafford Hill
60 Stafford Street
Plymouth, MA 02360
508-830-9990
Fax 508-830-9929

 

Whitehall Estate
an Emeritus Senior Living Community
Independent and Assisted Living
790 Falmouth Road
Hyannis, MA 02601
508-790-7666
Fax 508-790-7667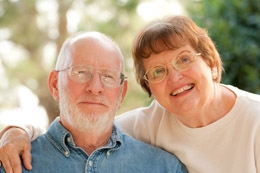 Although the move from your longtime home to a retirement living setting is a big one, the benefits can be great.
No upkeep of the house and yard
Less stress
More interaction with people in your age group
Activities and outings
Safety
Consider all your choices carefully when considering a retirement community
… it will be your new "home".