CAPE COD LIBRARIES AND MUSEUMS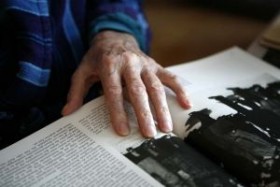 There's nothing better than a Good Book!
The Cape and Islands have some terriffic libraries, museums and galleries
Don't forget to visit the CLAMS website
This is a wonderful site filled with all kinds of information on books, the Clams Library System, where you can find the books you are looking for and so much more – be sure to give it a try – includes both print and digital media.
AN UNBELIEVABLE RESOURCE – One of our favourite picks!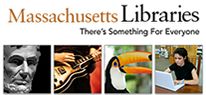 Massachusetts Libraries
Anyone in Massachusetts has immediate access to thousands of popular magazines, scholarly journals, newspapers, newswires, business directories, investment reports, biographies, health and prescription drug information, literature reviews, and more through Mass.gov/Libraries. Read the latest AND back issues of your favorite magazines and newspapers. The latest magazines are often online BEFORE they even hit the newsstands!
Take the time to explore!
UPPER CAPE

 

Jonathan Bourne Public Library
19 Sandwich Road
Bourne, MA
508-759-0644

East Falmouth Public Library
310 East Falmouth Hwy.
E. Falmouth, MA
508-548-6340

Falmouth Public Library
123 Katherine Lee Bates Rd
Falmouth, MA
508-457- 2555

North Falmouth Public Library
Chester St.
N. Falmouth, MA
508-563-2922

West Falmouth Public Library
575 West Falmouth Hwy.,
W. Falmouth, MA
508-548-4709

Mashpee Library
64 Steeple Street
Mashpee, MA
508-539-1435

Sandwich Library
142 Main St.,
Sandwich,MA
508-888-0625

Woods Hole Library
581 Woods Hole Road
Woods Hole, MA
508-548-8961

 

MID-CAPE

 

Centerville Library
585 Main St., Centerville, MA
508-790-6220

Cotuit Library
871 Main St.
Cotuit, MA
508-428-8141

Dennis Memorial Library
Corner Old Bass River Rd.
and Rte. 6A.
Dennis., MA
508-385-2255

Hyannis Library
401 Main St.
Hyannis, MA
508-775-2280

Marstons Mills Library
2160 Main Street
Marstons Mills, MA
508-428-5175

Osterville Free Library
43 Wianno Ave.
Osterville, MA
508-428-5757

South Yarmouth Library
312 Old Main Street
South Yarmouth, MA 02664
508-760-4820

Sturgis Library
3090 Main St., Barnstable, MA
508-362-6636

West Yarmouth Library
391 Main St. (Rt. 28)
West Yarmouth, MA  02673
508-775-5206

Whelden Memorial Library
2401 Meeting House Way.
W. Barnstable, MA
508-362-2262

Yarmouthport Library
297 Main St. (6A).
Yarmouthport, MA
508-362-3717

 

LOWER CAPE

 

 

Brewster Ladies' Library
1822 Main St., Brewster, MA
508-896-3913
Brooks free Library
739 Main Street
Harwich., MA
508-430-7562
Chase West
West Harwich, MA
508-432-2610
Eldredge Public Library
564 Main Street
Chatham, MA
508-945-5170
Snow Library
P.O. Box 246
67 Main Street
Orleans, MA
508-240-3760

 

OUTER CAPE 

 

Eastham Public Library
190 Samoset Rd.
Eastham, MA
508-240-5950
Provincetown Public Library
330 Commercial Street., Provincetown, MA
508-487-7094
Truro Library
5 Library Lane, North Truro, MA
508 -487-1125
Wellfleet Public Library
55 West Main St., Wellfleet, MA
508-349-0310

 

 

 

 

 

 

 

 

Not only do libraries offer a wide variety
of books and reading material,
but are cultural centers as well.
Activities and gatherings of all kinds
take place at your local library.

 

Get out there and explore!