Nursing Homes on Cape Cod
Cape Cod has many Nursing Homes to choose from.  I suggest finding out as much about each facility you are looking at as possible!  Referrals, word of mouth, State standings (use the Nursing Home Compare link below); even unannounced visits.
Nursing Home – A state-licensed residential facility that provides a room, meals, help with activities of daily living, recreation, and general nursing care to people who are chronically ill or unable to take care of their daily living needs. It may also be called a Long Term Care Facility. If it has been certified as such by Medicare, it is also referred to as a Skilled Nursing Facility.
Print out a Nursing Home Checklist
Another great resource: Consumer Guide to Choosing A Nursing Home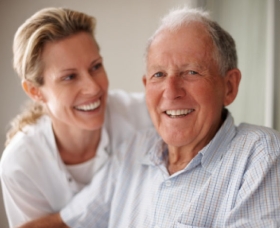 Take your time and choose the right fit.
This is a very important step, and will most likely be your last move..
Medicare
Did you know that you can research Nursing Homes in your area and get the Medicare  "find and compare" results!  These are scores relating to all sorts of different concerns of a nursing facility and how that institution "stacks-up". Just click on the green RESOURCES button and then the Find and Compare Nursing Homes
Cape Cod Healthcare click: "Find a Physician"
call: 1-877-227-3263,
weekdays 9 a.m. to 5 p.m.
e-mail: infoline@capecodhealth.org
Massachusetts Board of Registration in Medicine
On-Line Physician Profile Site
Hospital Compare
Nursing Home Compare
Massachusetts Nursing Home Laws
---
NURSING HOMES on CAPE COD
 

Rosewood Manor
671 Main Street
Harwich, MA 02645
Phone: 508-432-0135
Toll Free US/CA: None Listed
Fax: None Listed

 

Bourne Manor Extended Care Facility
146 Macarthur Blvd
Bourne, MA 02532
508-759-8880

 

Royal Cape Cod Nursing & Rehabilitation Center
8 Lewis Point Rd
Buzzards Bay, MA 02532
508-759-5752

 

Seashore Point
100 Alden St
Provincetown, MA 02657
508-487-7090

 

Cape Heritage – A Radius HealthCare Center
37 Route 6A
Sandwich, MA 02563
508-888-8222

 

Cape Winds Rest Home
125 Main St
Sandwich, MA 02563
508-888-0880
Other Location:
349 Sea St
Hyannis, MA 02601
508-775-4881

 

Eagle Pond Rehab and Living Center
1 Love Lane (P.O. Box 208)
South Dennis, MA 02660
508-385-6034

 

EPOCH Senior Healthcare of Brewster
873 Harwich Road
Brewster, MA 02631
508- 896-7046

 

EPOCH Senior Healthcare of Harwich
111 Headwaters Drive
Harwich, MA 02645
508-430-1717



 

JML Care Center Skilled Nursing and Rehabilitation
184 Terrave Heun Drive
Falmouth, MA 02541
508-457-4621

 

Liberty Commons
Broad Reach Rehab and Skilled Care Center
390 Orleans Rd
North Chatham, MA 02650
508-945-4611

 

Marshview Retirement Home
27 Marsh Pond Rd
Sagamore, MA 02561
508-888-7585

 

Mayflower Place Continuing Care Retirement Community
579 Buck Island Rd
West Yarmouth, MA 02673
508-957-7007

 

Pleasant Bay Nursing Home and Rehab
383 South Orleans Rd
Brewster, MA 02631
508-240-3500

 

The Pavilion
876 Falmouth Rd. (Rte 28)
Hyannis, MA 02601
508-775-6663

 
---
Know Your Rights
MASSACHUSETTS NURSING HOME LAWS
Nursing Home Negligence
Statute of Limitations
3 years with Discovery Rule – (Mass. Ann. Laws Ch. 260, §2-A – Tort, contract to recover for personal injuries, and replevin actions)
Medical malpractice – 3 years with Discovery Rule, but no more than 7 years after the alleged act or omission. (Mass. Ann. Laws Ch. 260,§4 – Certain tort or contract actions for malpractice, error or mistake)
Damages Cap
Noneconomic damages are capped at $500,000, with exceptions for proof of substantial disfigurement or permanent loss or impairment, or other special circumstances (substantial or permanent loss or impairment of a bodily function or substantial disfigurement or other special circumstance) which warrant a finding that imposition of such limitation would deprive the plaintiff of just compensation for the injuries sustained. (Mass. Ann. Laws Ch. 231, §60H – Limitation of damages for pain and suffering)
Wrongful Death
Statute of Limitations
3 years with Discovery Rule – (Mass. Ann. Laws Ch. 229, §2 – Wrongful death; damages)
Damages Cap
Punitive damages – Minimum of $5,000 for willful or grossly negligent conduct resulting in death. (Mass. Ann. Laws Ch. 229, §2 – Wrongful death; damages)
State Resources
Nursing Home Consumer Information – Massachusetts
Massachusetts Department of Public Health
Executive Office of Elder Affairs
Nursing Home Care State Law
Abuse of Elderly Persons – (Mass. Gen. Laws Chpt. 19A, §§14-26)
If you have had dealings with a any of these nursing home facilities, please let us know your experience below – thanks!
… it will be helpful for others.