HOME CARE and HEALTH SERVICES

Most seniors and the elderly want to stay in their own homes for as long as they can.
… and it is definitely possible with a little help using In-Home Health Care and Services!  Not only will it be less costly in the end, but keeps them happy and more independent.  No one wants to reside in a nursing home if at all possible, and many are reluctant to move to an assisted living facility.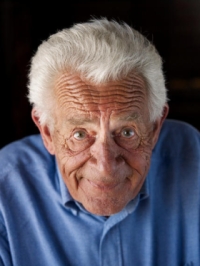 "I just need a little help"
Yarmouth Neighbors on Call, Inc.
(508) 362-2486 for Joan S. Neuweiler or Suzanne M. Ryan

Yarmouth Neighbors On Call, Inc., a non-profit community organization to help Seniors to live more safely and independently at home, whether by choice or necessity.  For a low annual fee we will be a call away when help is needed for the unforeseen or chores neglected during illness or fatigue. Volunteers will be available to take care of activities that are now difficult or dangerous …  We can do this as a non-profit corporation through the help of volunteers and the use of existing community services. We also have a list of Service Providers who are Senior friendly and offer reduced fees, i.e. home repairs, pet services.

A non-profit, all volunteer organization serving the Cape Cod towns of Harwich,
Brewster, Orleans, Eastham and Wellfleet
Elder Services of Cape Cod & the Islands
Elder Services of Cape Cod and the Islands, Inc. (ESCCI) is a private, not-for-profit community-based organization dedicated to serving older adults in the twenty-two towns of Barnstable, Dukes, and Nantucket counties.
68 Route 134 S
South Dennis, MA 02660
508-394-4630
---
Home Care

 

Cape Cod Home Helpers
38 Route 134
PO Box 70
Dennisport, MA 02639
Phone: 508-394-9800
Toll Free: 877-394-9800
Fax: 508-394- 3516

 

Home Instead Senior Care
1645 Falmouth Road Bldg. B Unit B3
Centerville, MA 02632
Phone: 508-778-8613
Toll Free  877-257- 3124
Fax: 508-778-8618

 

Griswold Special Care
490 Shrewsbury Street
Worcester, MA 01604
508-797-0400 or 888.449.0402

 

Home Care Assistance
540 Main Street, Suite 14
(within Venture Hyannis)
Hyannis, MA 02601
Hyannis: (508) 790-HOME
Martha's Vineyard: (508) 939-9696
Nantucket: (508) 825-8828

 

Comfort Keepers
586 Strawberry Hill Road
Suite 3
Centerville, MA 02632
Phone 508-771-6888
Fax 508-746-4398

 

750 Attucks Lane
Hyannis, MA 02601
508-778-8800
Fax 508-778-6600

80 Davis Straits
Falmouth, MA 02540
508-540-8770
Fax 508-540-4020

 

Care…From the Heart
800 Falmouth Road
Suite 202-B
Mashpee, MA 02649
508-419-1879
877-337-5570

 

Gentiva Home Health Care
46 North Street, Suite 2
Hyannis, MA 02601
508-862-8240
Fax 508-862-8246

 

Lighthouse Home Health Care
P.O. Box 400
Yarmouth, MA  02675
508-394-0078

 

 

 


Home Staff, LLC
1550 Falmouth Road at One Center Place
Centerville, MA 02632 508-771-5431

 

Home To Stay 
477 Main St.
Yarmouth Port, MA 02675

508-362-3300
855-755-7155 toll free

 

Safe Harbor Eldercare
775 East Falmouth Hwy #323
East Falmouth, MA 02536
Phone  508-457-1193
Fax  508-276-0229

 

Seniors Helping Seniors
845 Route 28, Unit 16
South Yarmouth , MA 02664
Phone 508-694-7062

 

TLC Home Health Care Services
6 Main Street  Suite # 1
Hyannis, MA 02601
Phone 508-775-3042
Fax 508 775-6042

 

Elder Services of Cape Cod & the Islands
68 Route 134 S
South Dennis, MA 02660
508-394-4630

 

Caregivers for The Elderly Placement Services
11 Ronda Lane
Dennis, MA 02638
508-394-1775

 

Visiting Angels
915 Route 28
Harwich MA 02645
508-432-9600
800-365-4189
Fax 508-432-7111

 

Broad Reach Healthcare
Assisted Living at Home
390 Orleans Road
North Chatham, MA  02650
Phone 508-945-4611
Fax 508-945-2245

 

Privatus
Cape Cod & Islands
Marilyn Hannus, RN
508-247-6050
866-369-5974

 

At Home Elder Care Inc.
832 Main St.
Osterville, MA.02655
508-420-5200

 

Heartful Home Care Services
44 Homers Dock Rd
Yarmouthport, MA 02675
508-362-6219