ELDER LAW and LEGAL RESOURCES
MASSACHUSETTS – Elders and the Courts
Elder law is a specialized area of legal practice covering estate planning, wills, trusts, arrangements for care, social security and retirement benefits, protection against elder abuse of all kinds (physical, emotional and financial), and many other issues involving older people.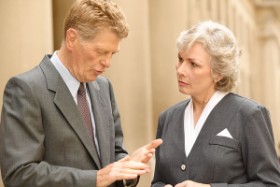 Legal Aid
A listing of Cape & Islands Attorneys & Law Offices that specialize in elder law and estate planing
Listing of informative National Organizations pertaining to Elder Law
Commission on Legal Problems of the Elderly  
National Consumer Law Center
National Academy of Elder Law Attorneys   
The National Senior Citizens Law Center   
Information concerning Elder law
Mass Resources
Provides useful information about a wide range of assistance programs for people in need living in Massachusetts
Legal Information
Legal Assistance—Massachusetts Bar
Association Lawyer Referral Service
(617) 654-0400
Toll-free (866) 627-7577
Massachusetts Bar Association
Dial-A-Lawyer (held on the first Wednesday of each month, 5:30 to 7:30 p.m.)
(617) 338-0610
Massachusetts Chapter of Elder Law Attorneys
Elder Law Issues
Some of the concerns handled by attorneys who practice in the area of elder law include:
Disability Planning
Estate Planning, Probate & Asset Management
Wills
Durable Power of Attorney
Guardian or Conservatorship of Estate
Long-Term Care
Long-Term Care Planning & Insurance
Healthcare and Medical Directives
Medicaid Eligibility & Benefits
Medicare Eligibility & Benefits
Nursing Home Issues
Retirement Living & Planning
Assisted Living Facilities
Resident Rights
Social Security
Elder Abuse & Adult Protective Services
End of Life Decisions
Elder Law is the area of law, statutes, regulations and decisions, which impact on the lives of older Americans and their families. Elder law spans and encompasses elder care planning issues, such as access to the appropriate type of medical and personal care, coordinating private and public resources to finance the cost of care, income assistance benefits, taxation, conservatorship, general estate planning, estate and trust administration issues (e.g., wills, trusts, and probate), counseling and planning for incapacity with medical directives, advanced directives and other alternative decision-making documents, as well as for possible long-term care planning issues, including home health care, nursing home care, hospice and respite care.
Cape & Islands Attorneys & Law Offices
Cape Cod Attorneys Focusing on Elder Law and Senior Issues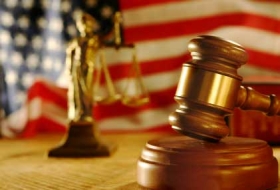 The Attorneys and Law Offices mentioned below are listed on the
MassNAELA Website – the Massachusetts Chapter of the National Academy of
Elder Law Attorneys (Mass NAELA)
see list below
 
Brian Barreira, CELA
18 Samoset Street
Plymouth  MA 02360
(508) 747-8282

 

Russell P. Canevazzi
58 Sandwich St.
Plymouth MA 02360
(508) 746-3161


Charles C. Case, Jr.
1645 Falmouth Rd., Suite 1- E
Centerville MA 02632
(508) 790-3050

 

Law Offices of Kathleen Fowler
586 Main Street, Rte 6A
(Main office)
PO Box 2018
Dennis, MA 02638
Phone: 508-385-6263
Fax: 508-385-6254

 

Law Office of
James P. Dillon, Jr
258 Main Street, Unit C3
Buzzards Bay, MA
Phone: 508-743-0259

 

Peter Conathan
93 Route 6A
Sandwich MA 02563
(508) 888- 4922

 

Arthur Crooks, Jr.
Law Office of
Arthur B. Crooks, Jr.
8 Old Jail Lane
West Dennis, MA 02670
(508) 398-3037

 

Mary Gaffney
Law Office of Benjamin J. Losordo
78 Route 6A, P.O. Box 1637
Sandwich MA 02563
(508) 888-6067

 

Gwynne Guzzeau
Gwynne Wiatrowski Guzzeau, LLC
56 Main Street
PO Box 1003
Orleans MA 02653
508-255-1411

 

Boyd & Boyd, P.C.
F. Keats Boyd, III
1185 Falmouth Road, Ste 101
Centerville, MA  02632
(508)775-7800

Haddleton & Associates, P.C
251 South Street,
P.O. Box 1298
Hyannis, MA 02601
Phone: 508-815-3856
Fax: 508-790-3760


Secondary Office

:
47 George Ryder Road
Chatham, MA 02633
Phone: 508-815-3923

 
Karen Weston Hanesian, Esq
Law Office of Karen Weston Hanesian, P.C.
889 West Main Street
P.O. Box 2218
Hyannis, MA 02601

 

Jennifer N. Lucas
Rubin, Rudman, Chamberlain & Marsh
99 Willow St
Yarmouth Port, MA 02675-1761
Telephone: (508) 362-6262
Fax: (508) 362-6060

 

Laura McDowell-May, PC
567A Main St.
Dennis MA 02638
(508)385-9009

 

Patricia Mello
Law Office of Patricia J. Mello
766 Falmouth Rd.,
Madaket Pl., Unit A-9
Mashpee MA 02649
(508) 477-0267

 

Mary Mone
PO Box 411
East Falmouth MA 02536
(508) 540-1644

 

Peter Muncey, Jr.
Delaney & Muncey, PC
38 Resnick Rd., Ste. 300
Plymouth MA 02360
(508) 746-2200

 

Kristin Muratore
Triffletti & Costa PC
124 Long Pond Road, Ste. 20
Plymouth MA 02360
(508) 747-1464

 

Surprenant & Beneski, P.C.
336 South Street
Hyannis , MA 02601
Phone: (508) 477-1102

Glenn Rowley, CELA


26 George Ryder Road South
P.O. Box 1489
West Chatham,  MA  02669
Phone: (508) 945-1000
Fax: (508) 945-1011

 

Deborah A. Rudolf, Esq.
PO Box 1115
114 State Road
Sagamore Beach  MA  02562
(508) 888-1108

 

Mark T. Russell, PC
72 Main Street, Ste. 5
West Harwich MA 02671
508-430-8400

 

Lawrence Spaulding, Jr.
Brooks Thayer, CELA
La Tanzi, Spaulding & Landreth, P.C.
P.O. Box 2300
8 Cardinal Lane
Orleans, MA 02653
Phone: (508) 255-2133
Fax: (508) 255-3786

William Yates
Law Office of William M. Yates
P.O. Box 1196
Sandwich 02563
(508) 888-8600

 

Lahti, Lahti & O'Neill, LLC
72 Route 28, Suite 5
West Harwich, MA 02671
Phone: 508-430-8677

 

Fletcher Tilton PC
Cape Cod – Hyannis Office
Elise Kopley – NAELA member
171 Main Street
Hyannis, MA 02601
508-815-2500
508-791-1201 (fax)

 

Bourget Law Group, LLC
Cynthia M. Bourget
Joan M. LeGraw
Catherine McDowell

 

Falmouth
668 Main Street
Falmouth, MA, 02540
(508) 548-1875

 

Centerville
1185 Falmouth Road
Centerville, MA 02632
(508) 790-1876