There's some great news happening right here on Cape Cod for Alzheimer's patients and their families.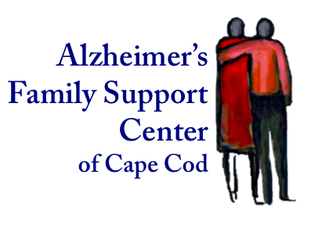 The Alzheimer's Family Support Center located in Brewster is one of only a handful of Alzheimer's Support Centers nationwide to be participating in a Video Research Project conducted by New York University.
They will study the effectiveness of using video teleconferencing as a means of support for caregivers, connecting them with family and loved ones who may live far away and unable to be physically present.
I think this is an AWESOME idea, and should prove very beneficial to all who deal with caring for alzheimer's patients.
The Alzheimer's Family Support Center has been selected to participate in the next phase of New York University's seminal Alzheimer's Caregivers Counseling Intervention Study. This intervention employs teleconferencing technology to connect spousal caregivers, and family members who live elsewhere, to professional counseling support via the internet. We are the only site in Massachusetts, and one of only 20 sites nationwide, to deliver this intervention, and implications for Cape-based families is profound.
Here is a link to a recent Cape Cod Times article describing the program in more detail: Cape Cod Times article
If you're interested in participating or need help in any way concerning Alzheimer's, you can contact them anytime.
Alzheimer's Family Support Center – website
Phone – (508) 896-5170
email – alzheimerscapecod@gmail.com
Melanie Braverman
Co-founder, Alzheimer's Family Support Center
Molly Perdue
Executive Director